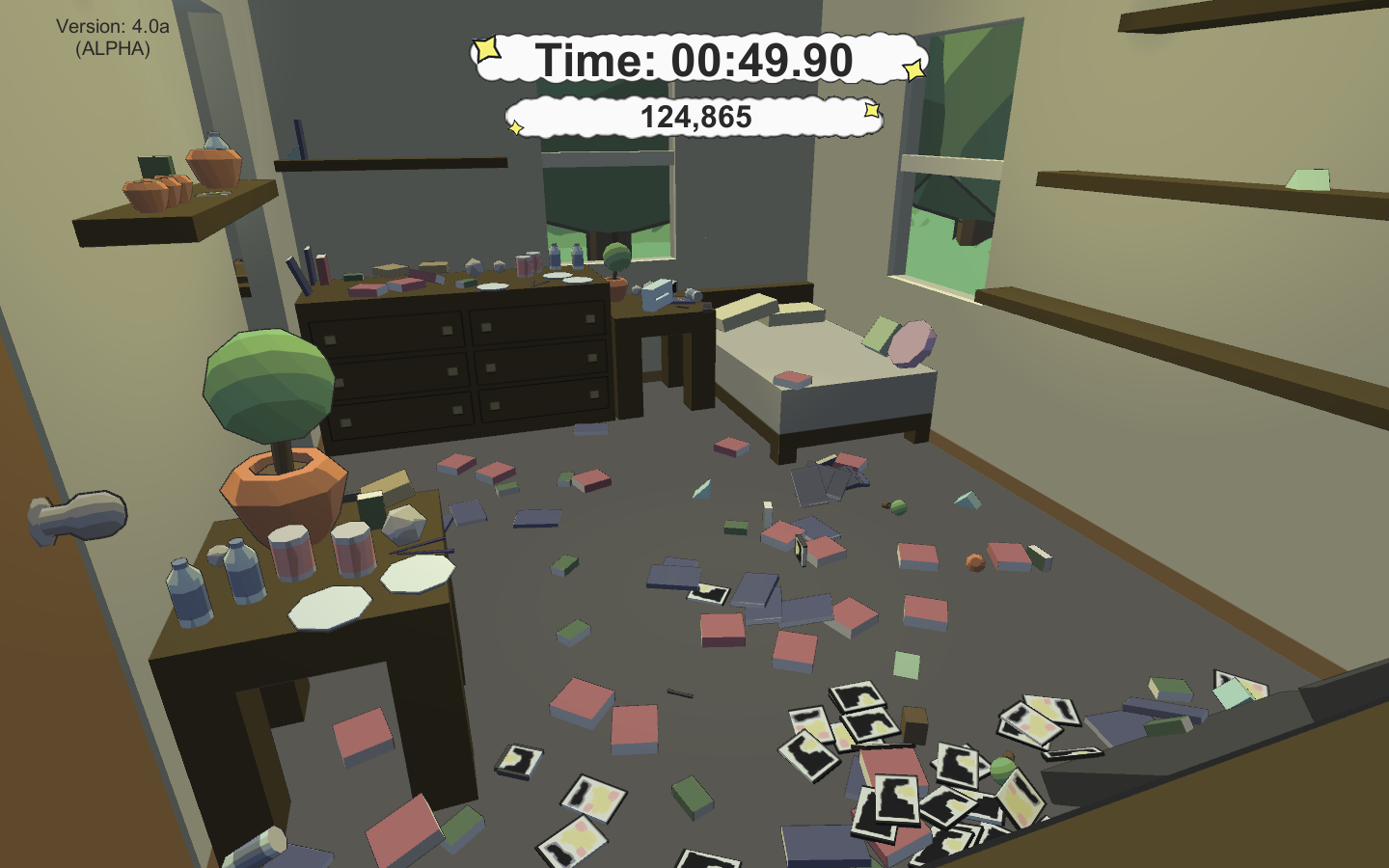 Catlateral Damage is a first person mischievous cat simulator, where your objective is to knock as many of your loving owners belongings onto the floor within a 2 minute time limit.
It's a fun little game, and there's a lot of satisfaction to be had from knocking things over and making a mess (That's probably why cats do it in the first place!).  The dev plans to add more levels (rooms) to destroy, but at the Alpha gives you free rein to destroy your owners bedroom for 2 mins.  On your marks… get set… destroy!!
Catlateral Damage has now been Greenlit!  The full game will feature more levels, more items to destroy, new gameplay modes (including stealth mode), better graphics, sfx and music, achievements and Occulus Rift support!
UPDATE:
Catlateral Damage Version v5.0a is now out!  The came now features breakable objects, new art, a new room, normal mode, time trial mode and sandbox mode that gives you access to half of the house!
Play in a Unity supported browser HERE or Download the Alpha HERE (Linux, Mac & Win)