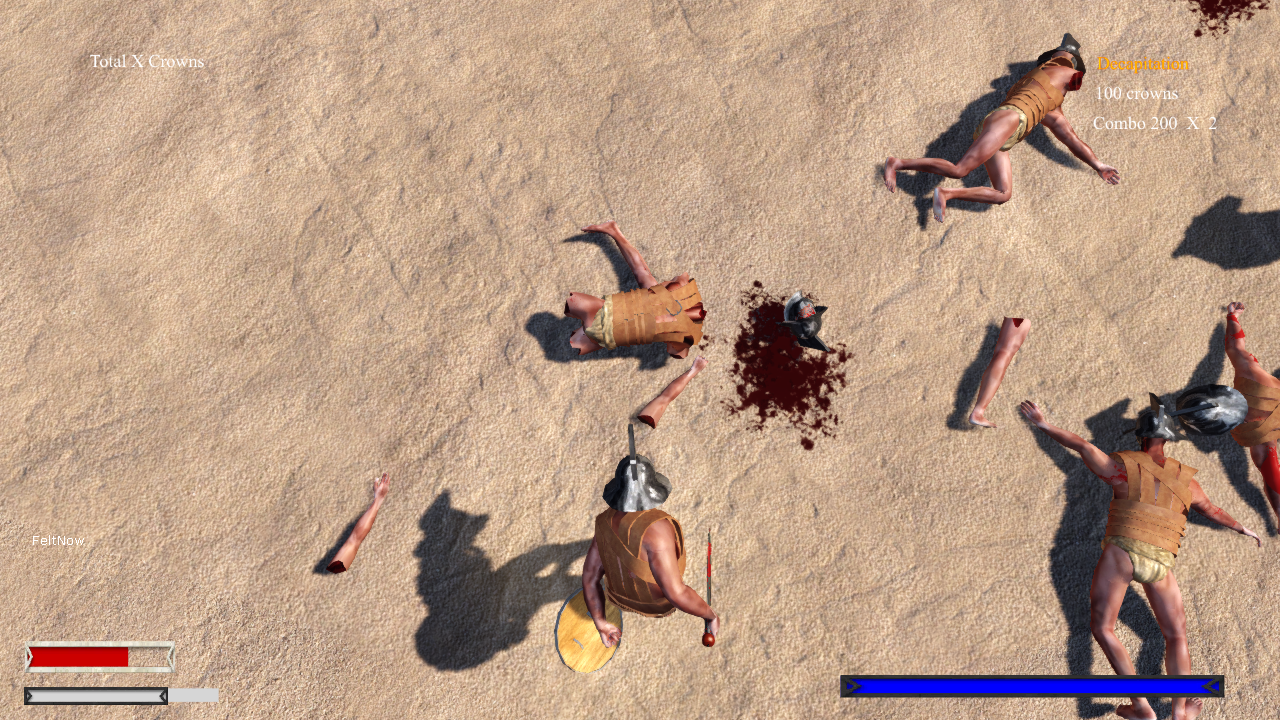 Gladiators of the Arena is an rpg hack 'n' slash game where you play as a slave gladiator fighting for survival in Arenas across the territory of Roman Empire to win your freedom.
The game focuses on Slave mode and Citzien mode: In slave mode you fight to survive and get your freedom. After that Citzien mode becomes open and you become professional gladiator. It allows you to buy a house in a city or go hunting to the forest. In custom fight you fight in chosen game mode such as : Team deathmatch, Survival or Free for all and others.
It's a particularly brutal game, and there's a fair bit of enjoyment to be had from lopping off limbs and decapitating opponents.   There's a variety of weapons and customisation options, the combat feels nice and weighty, and the Colosseums look great.  It's still early in development, so there;s still a lot of work to be done, but it's already better than Ryse: Son Of Rome!
Visit the official homepage HERE
Download the Pre-Alpha HERE