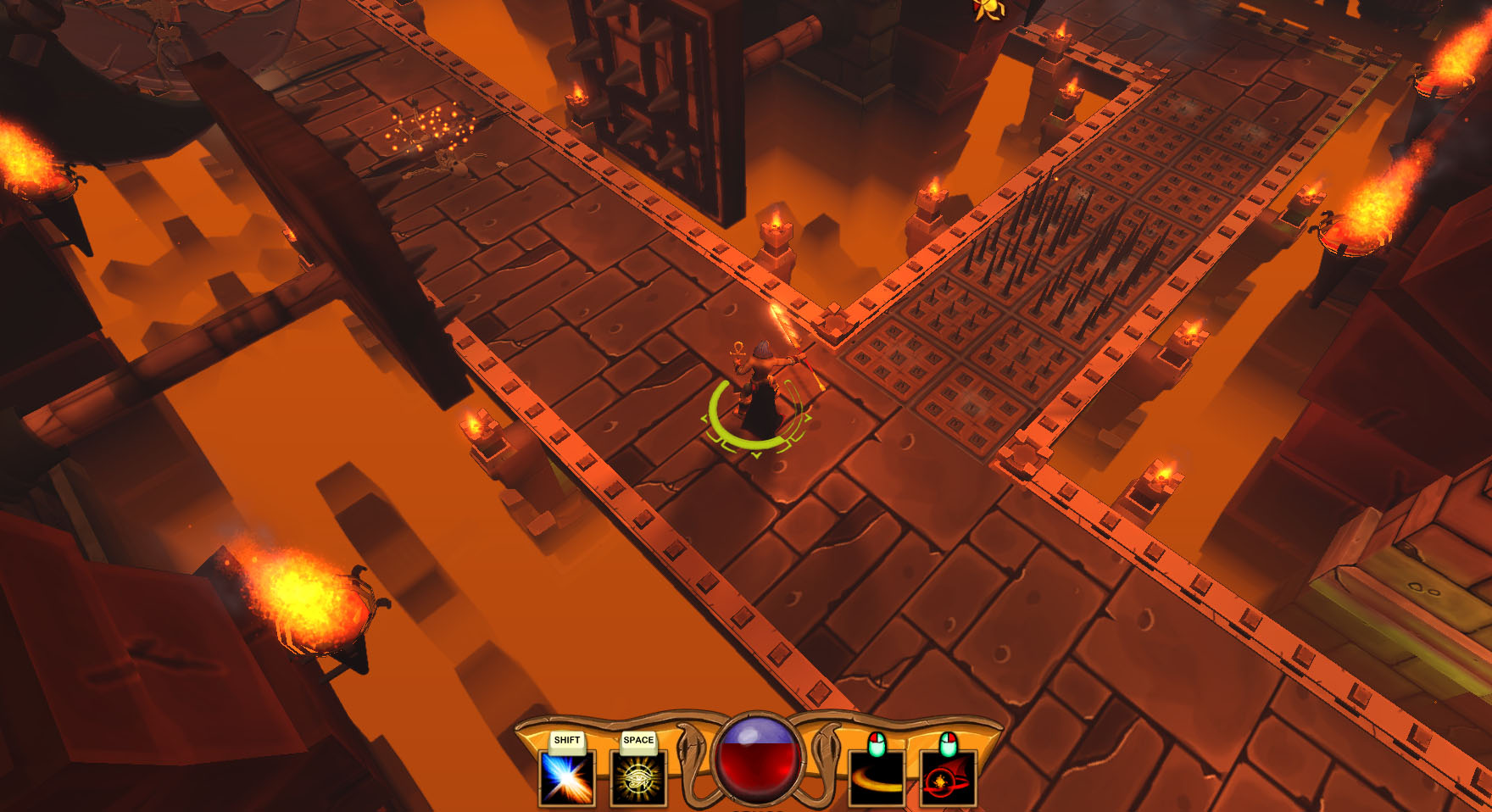 Hymn Of The Sands is an isometric action game with RPG elements that sees you battling through the tomb of the Egyptian god, Osiris in a quest to attain immortality.
The game clocks in at around 1 hour at the moment, but manages to squeeze in plenty exciting gameplay, with 2 minibosses, 2 hidden bosses and 1 final boss in its short playtime. All the while, you'll gain powers, upgrade abilities, and shift between the realms of the living and the dead.
The devs are really keen to hear any feedback, and are also actively encouraging "Lets lay" videos.
Download the Beta HERE