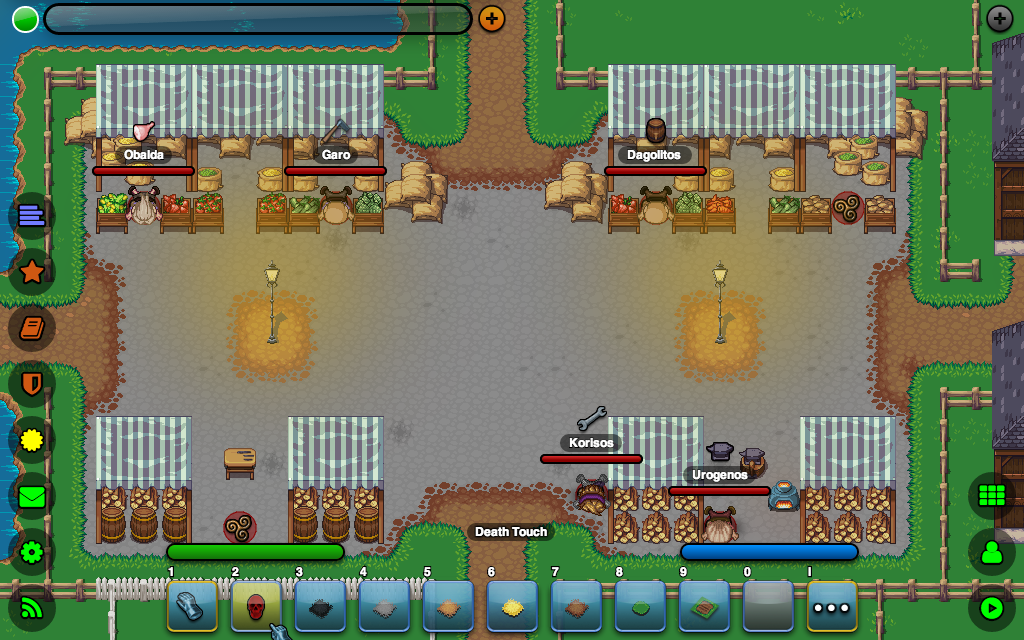 Lugdunon is a charming retro 2d multiplayer RPG/sandbox game that is reminiscent of the 16 bit console era that allows players to make the game their own.
The game features PvE and PvP combat, crafting, trading, character leveling and customisation options.  The most impressive feature however, is the ability of designated players to become 'Game Masters'.  This allows players to create new crafting recipies, add and edit NPCs and mould the landscape as they see fit.  It's a great feature, allowing players to effectively make and run their own world within the game.
Lugdunon is currently in Open Alpha, with Beta testing starting soon.
Visit the Official Website HERE
Play the Alpha HERE