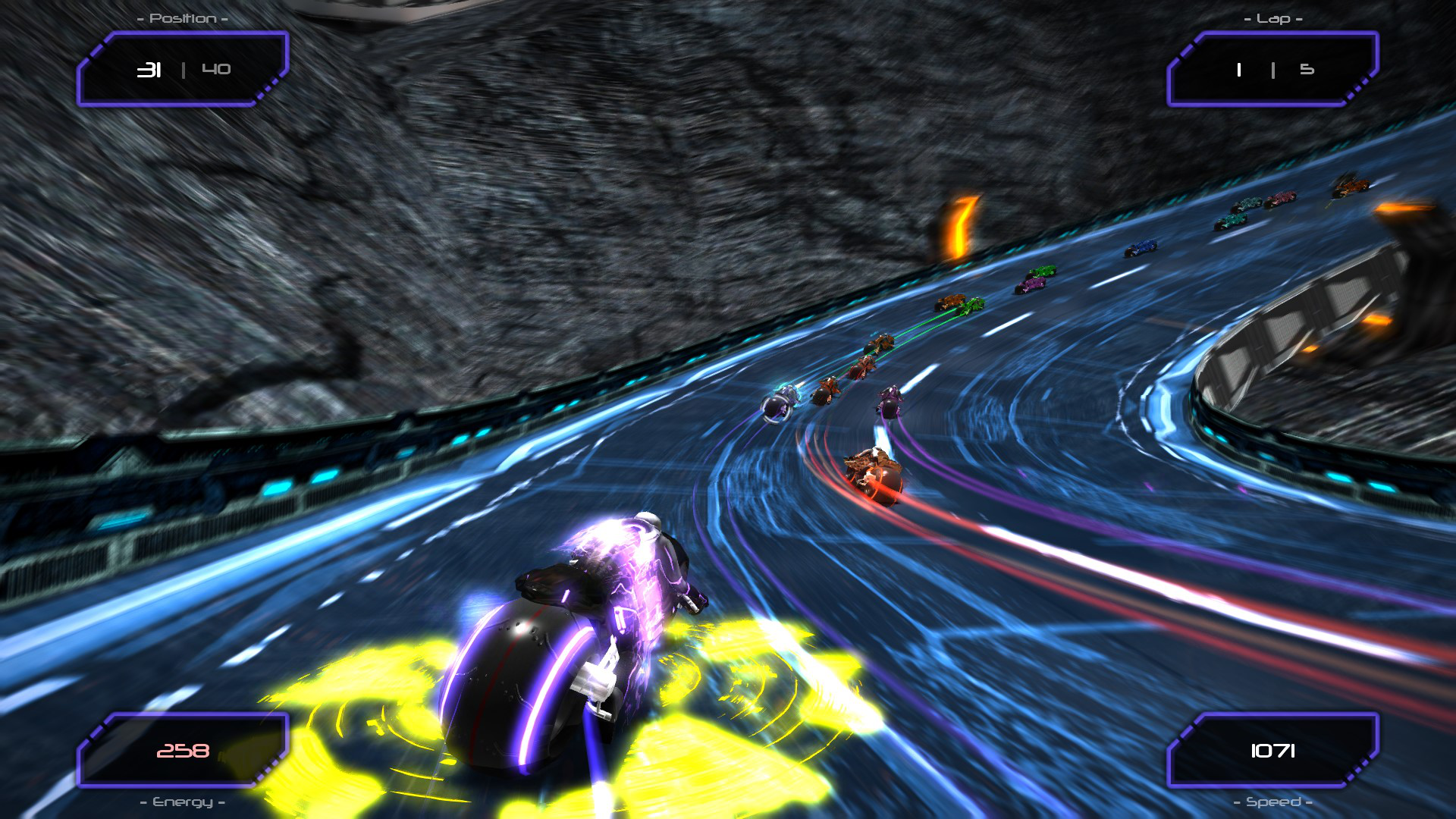 Tr-Zero is essentially F-Zero on Tron bikes, with a nice sense of speed, power-ups, XP, upgrades, multiplayer, and up to 40 racers on-screen.
The Tron bikes feel great to drive, they feel suitably bulky, but are capable of cornering well due to Ridge Racer style, drift mechanics (tap break to drift).  The game features X-Box 360 controller support, 6 different game modes, an excellent Tron-style soundtrack, 8 player multiplayer (+ 32 Bots) and more neon than you'd find in Clu's glow-stick collection.
It's still early in development, but it's shaping up nicely, it's about time we finally got a great Tron game!
View a very cool 3D model of the bike HERE
Download the Alpha HERE