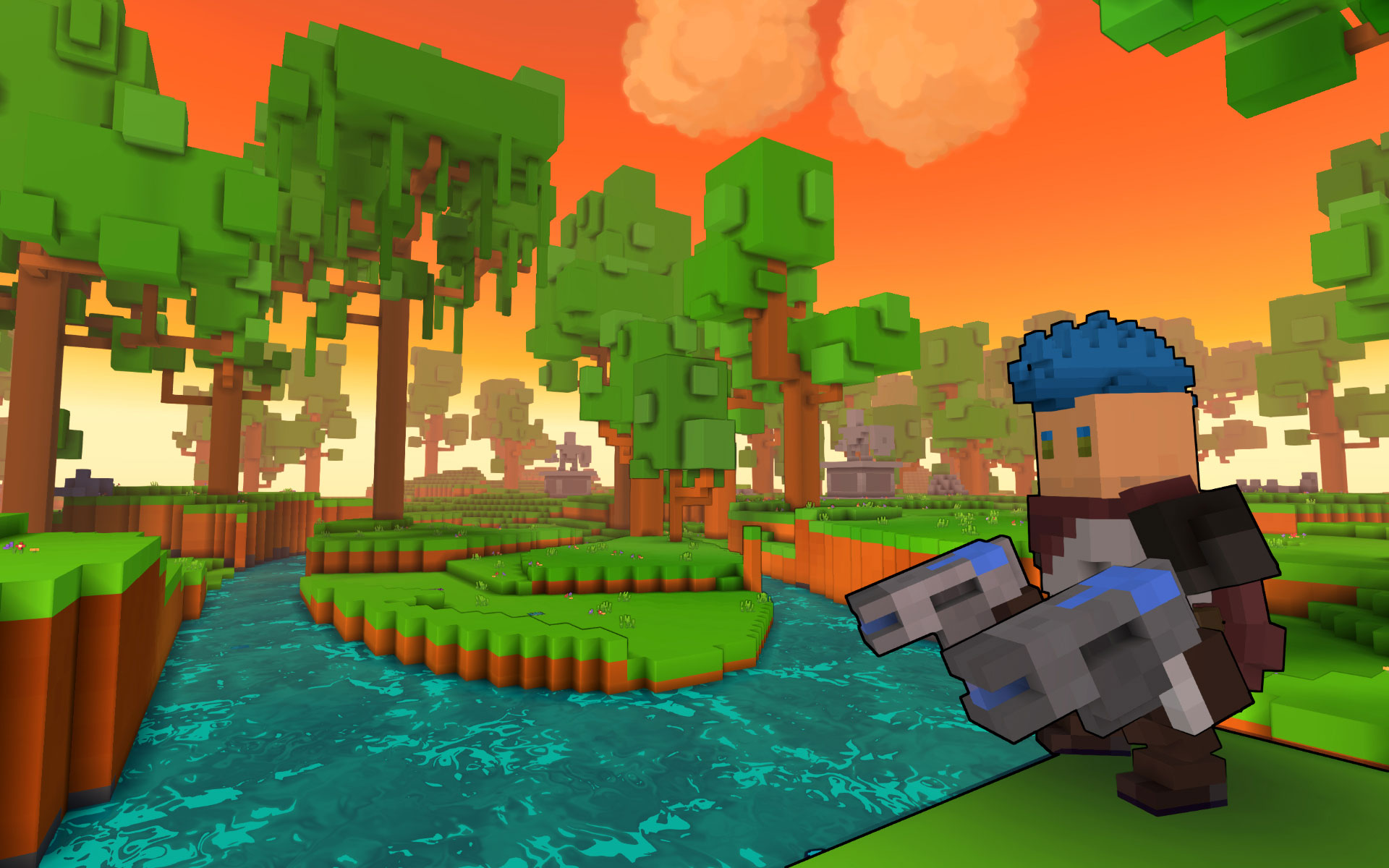 Trove is  an open-ended adventure where you can explore, craft and create your way through fully buildable/destructible persistent Voxel based worlds.
Exciting new worlds are generated on a regular basis, supporting free-form exploration that makes going through a mountain as rewarding as going over it, and enables community contributions to significantly impact the game.
As well as world building, Trove also features  RPG elements, with Loot, monsters, resources and unlimited dungeon variations.  You can even build your own fully customisable trans-dimensional home that persists across worlds and servers.
It's shaping up to be a great game that blends Minecraft style world building with deeper RPG mechanics.
Watch a Lets Play of it HERE
Sign up for the Alpha HERE